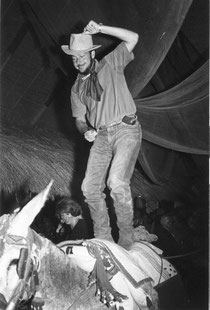 Prince Alfonso Hohenlohe-Langenburg is quoted as saying: "I hate negative people. They only see it black. I see it glorified and golden…"
From this was conceived, the Marbella Club Hotel, an idyllic enclave he founded on the Costa del Sol.
Its inception of this was in 1946, when Prince Alfonso and his father, Prince Max, visited Marbella with the notion of acquiring property. The following year, Alfonso purchased the Finca Santa Margarita, intended as a family residence. As the number of visitors to the 'Finca' steadily grew, so did the land on the estate, and eventually the Prince, a true visionary, sparked by a pioneering spirit, and an enthusiasm for the locale, brought his dream to fruition, transforming his private residence into the exclusive Marbella Club, that over the years, has accumulated a wealth of history, rich in extraordinary persons, sharing countless treasured moments.
For year now this joya in Spain has been a haven for the international jet-set, hosting everyone from aristocrats, stars of the entertainment world, titans of business, and famous figures the world over.
As with all epic adventures, the enterprise was infused with promise, prowess as well as uncertainty. Almost fifty years later, in 2002, with an impressive history to date, Philip Selkirk met with and spoke to Prince Alfonso about the extraordinary story of "this small paradise on earth", as Prince Alfonso endearingly described it. 
Following the sad passing of Prince Alfonso in 2003 – the film documentary was produced in 2012, in collaboration with the Marbella Club Hotel. For this, Selkirk inivited the following members of the Marbella set to contribute to the film: Count Rudi Schönburg, Princess Ira Fürstenberg (Alfonso's first wife), Prince Hubertus Hohenlohe, Chiquita Neven DuMont, Prince Pablo Hohenlohe, Countess Gunilla Bismarck, Princess Bea Auersperg, Luis Ortiz and others.
A tribute to the vision of Prince Alfonso, this film is a rare glimpse into what only insiders know well as their little Arcadia of Spain; a venue for future generations to delight in for years to come …
"I watched the film today with my mother, father and a few of their closest friends and I must tell you that it was not just beautifully made but genuinely captures the spirit and history of the Marbella Club. You have really succeeded for the first time in creating a moving testament to the creation of the Marbella Club and done so with a flair and talent we are all taken aback by."
                                                             Daniel Shamoon, Marbella Club Hotel
"The film was great. A bit sad but...life is like this."
                                                          Prince Hubertus Hohenlohe-Langenburg
"Sehr bewegend. Alfonso hätte sich sehr gefreut." / "Very moving. Alfonso would have been elated."
                                                                                    Count Rudi Schönburg
Runtime: 48 min.
Release date: May 2011