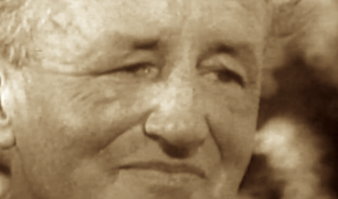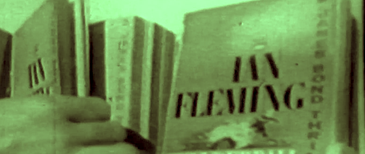 This feature documentary - in its final version narrated by British actor Charles Dance (Game of Thrones, The Crown, Mank et al) - is about the late Ian Fleming (1908-1964), creator of fictional character James Bond ... and in particular how Fleming found inspiration for "007" for his novels from his own experiences and imagination ... the first being "Casino Royale" released in 1953 and the ones that followed.
The film explains what triggered the need for Ian Fleming to write the Bond novels - in order to explore traumatic material from his experience as a member of the British Naval Intelligence Service.
Towards the end of the War, he had in mind some exciting story of espionage ... a thriller.
One would normally expect enthusiasm and excitement at the prospect of such a plan. However, writing the Bond novels was more than just a way for Fleming to amuse himself. It was a form of therapy ... A way of exorcising some of the dark and perfidious activities he was entangled in.
Fleming needed to achieve catharsis.
The terror during the conflict, WWII, haunted him.
Produced, directed and written by Philip Selkirk ... with special thanks to Oliver Buckton, author of "The World is not Enough: A Biography of Ian Fleming"
Runtime: 1:52:28
To be released in early 2024